How is hypoactive sexual desire disorder (HSDD) treated in women?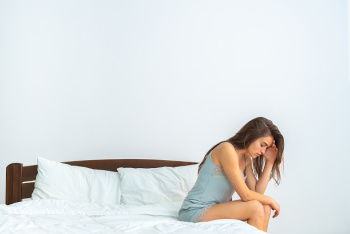 Hypoactive sexual desire disorder (HSDD) is a chronic lack of sexual desire that causes personal distress.
Exact causes of HSDD can be difficult to pinpoint, making it a challenge to treat. However, there are some options.
Before beginning any treatment, women should have a medical checkup. Many factors can contribute to low sex drive, such as medication side effects, hormonal imbalance, fatigue, relationship conflict, and diabetes. Addressing these issues can resolve the issue.
Hormonal changes can also contribute to low sex drive, especially after menopause.
---
Testosterone Therapy
Postmenopausal women with HSDD might consider testosterone therapy. Testosterone is often considered a "male" hormone, but women's bodies produce it, too. Trials have shown that testosterone therapy in women can boost sexual desire and satisfaction, although the long-term effects are not clear.
In October 2019, 11 medical societies, including the ISSM, endorsed guidelines for the use of testosterone in postmenopausal women with HSDD. (There is not enough evidence to support its use in premenopausal women.) The guidelines point out that doses of testosterone should "approximate physiological testosterone concentrations for premenopausal women."
If low sex drive can't be explained medically or psychologically, a woman may consider medications designed to treat acquired generalized HSDD.
---
Flibanserin (Addyi)
Flibanserin (Addyi) is a drug approved for use in premenopausal women with acquired generalized HSDD. It works on three neurotransmitters in the brain. Two of them – dopamine and norepinephrine help with sexual excitement. But the third, serotonin, can dampen it. Flibanserin balances these chemicals to improve desire. However, Addyi does have some side effects and health risks, so it is important to follow up with a doctor regularly.
---
Bremelanotide (Vyleesi)
Approved for premenopausal women with acquired generalized HSDD, bremelanotide (Vyleesi) is injected into the thigh or abdomen about 45 minutes before sexual activity. Each dose has an autoinjector that women can use conveniently at home. However, experts recommend that bremelanotide not be used more than once every 24 hours, and not more than 8 times a month.
---
Resources
Popular Sexual Health Management & Treatments Questions
Popular Medications & Sexual Health Questions
Popular Women's Sexual Health Questions