How Does Menopause Affect Sexuality?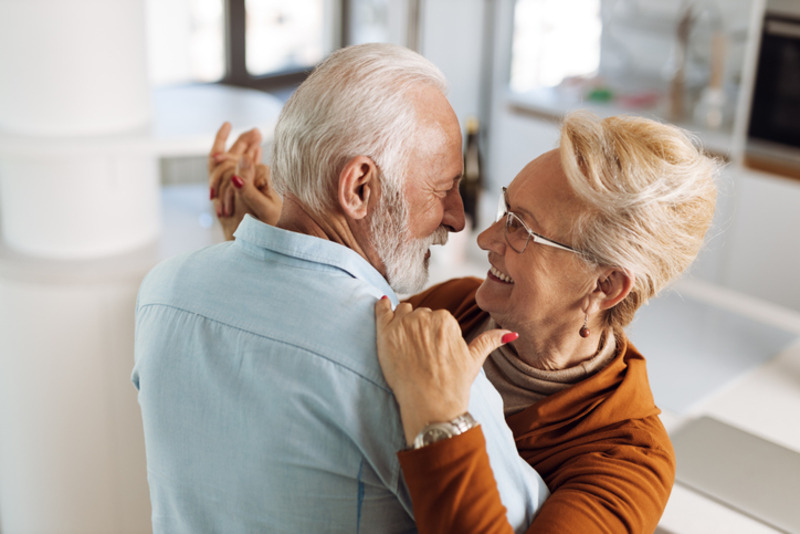 Menopause is the point of time in a woman's life when she stops having her period. It is defined as not having a menstrual cycle for 12 months. There is also a transition time leading up to menopause called perimenopause, during which women may experience lighter and less frequent periods as well as symptoms such as hot flashes, mood swings, night sweats, headaches, vaginal dryness, and others.
Although many women continue to have enjoyable sex late into their lives, there are some changes that come along with menopause that may affect a woman's sexuality.
Changes in sexual desire
A woman's estrogen and androgen levels change significantly during perimenopause and menopause. This can result in lower sexual desire and/or less interest in sexual activity for some women. However, not everyone has the same experience with menopause. Some women may find that they feel more at ease during sexual activity because they do not need to worry about experiencing an unplanned pregnancy.
Changes in sexual arousal
Arousal is a physiological response to desire and can be affected by health conditions like cardiovascular issues, diabetes, etc. Vaginal lubrication is a part of local arousal response, and it might be affected by genitourinary syndrome of menopause (GSM), which is caused by decreasing estrogen levels.
During menopause, the vaginal tissues can become thinner, dryer, and less elastic than they were previously. These changes may contribute to pain, irritation, burning, and/or itching in the genital area, which is distressing on its own, but which can also lead to painful or uncomfortable sex. Staying healthy and physically active as well as using vaginal estrogens and personal lubricants will help maintain a good arousal response and make sex more comfortable.
Changes in orgasm
Some women also experience changes in orgasm when they reach menopause. For example, reaching orgasm may become more difficult, or they may experience a decrease in the intensity of their orgasms. To address these issues, couples can incorporate more foreplay into their sexual routine and/or utilize vibrators or other sex tools.
Changes in one's body
In addition to the physical changes that may occur in the vaginal tissues, women may also experience thinning hair, a redistribution of fat tissue, arthritis, osteoporosis, or an exacerbation of any chronic medical conditions they may have. All of these things can affect the general health and self-esteem of women going through menopause, possibly causing personal/relationship distress and/or sexual difficulties.
Changes in one's emotions
While the data on menopause and mental health shows mixed results, some studies suggest that mood disorders like depression and anxiety may be more common in menopausal women. Changing hormone levels can prompt mood swings, stress, fatigue, irritability, and feelings of low self-esteem. These symptoms can take their toll on a person's mental health and may negatively impact their interest in having sex.
Maintaining one's sexuality and intimate connections after menopause
There are plenty of ways for women to support their health and sexuality during perimenopause and menopause. There are different methods including hormonal and non-hormonal therapies. Eating a balanced diet, getting regular exercise, quitting smoking, and getting enough sleep are all positive lifestyle changes that women can implement to improve their mood and possibly increase their sexual desire. Managing stress levels by journaling, speaking to a therapist, and practicing mindfulness, meditation, and/or yoga may also be beneficial.
---
References:
North American Menopause Society. (2019, September). Menopause Practice: A Clinician's Guide (6th ed.).


Rahmani, A., Afsharnia, E., Fedotova, J., Shahbazi, S., Fallahi, A., Allahqoli, L., Ghanei-Gheshlagh, R., Abboud, S., & Alkatout, I. (2022). Sexual Function and Mood Disorders Among Menopausal Women: A Systematic Scoping Review. The Journal of Sexual Medicine, 19(7), 1098-1115. DOI: https://doi.org/10.1016/j.jsxm.2022.03.614
Popular Women's Sexual Health Questions