Do women reach orgasm more quickly during masturbation or partnered sex?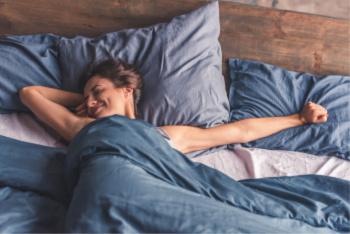 Every woman is different, and the time it takes for a woman to reach orgasm can depend on her situation.
However, a 2018 study in the Journal of Sexual Medicine found that typically, women climax more quickly during masturbation than during partnered sex.
---
The study included 2,304 women who completed a questionnaire about their health, lifestyle habits, sexual history and activities, orgasms, and distress.
Some women had difficulty with orgasms, while others climaxed easily.
---
On average, the women reached orgasm in 14 minutes during partnered sex. During masturbation, the average time was 8 minutes.
For women who generally had trouble reaching orgasm, the average time with a partner was 17 minutes. Those who reached orgasm easily took an average of 12 minutes during a partnered sex. For both groups, timing during masturbation was approximately 8 minutes.
---
It's important to remember that these numbers are just averages, and there are many factors that can influence how quickly a woman reaches orgasm, if she does at all:
Relationship conflict. For many women, sex promotes intimacy and trust with a partner. If that trust is broken, or if a woman is unsure about the partnership, she may have trouble reaching orgasm.
Anxiety. A woman might be concerned about the sexual situation, pregnancy, or sexually transmitted infections. Women with a history of sexual abuse might also feel anxious.
Distractions. Woman may find it a challenge to focus on the pleasures of sex if they are stressed about a work or family problem.
Lack of experience. A woman might not know (yet) what types of stimulation she finds most pleasurable.
Lack of communication. A woman might feel awkward or embarrassed making her sexual likes and dislikes known.
Sexual beliefs. Negative feelings about sex, or feeling that one is not supposed to enjoy it, can make climax difficult.
---
Other possible reasons for orgasm difficulties include the following:
Anatomy. Clitoral stimulation is often a key to orgasm. But if a woman's clitoris is small or located far from the vagina, she might not get adequate stimulation to climax.
Medications and illnesses. Medications can have sexual side effects. And some diseases, like diabetes, may affect orgasm as well.
---
Women who have trouble with orgasm are encouraged to talk to their partner. The solution might be as simple as changing the sexual routine. For example, women who do not climax during vaginal intercourse might find oral sex especially pleasing.
Seeing a doctor, sex therapist, or couple's counselor may also help.
Popular Sexual Orientation & LGBTQIA+ Health Questions