What is the Prevalence of Erectile Dysfunction in Men with Multiple Sclerosis?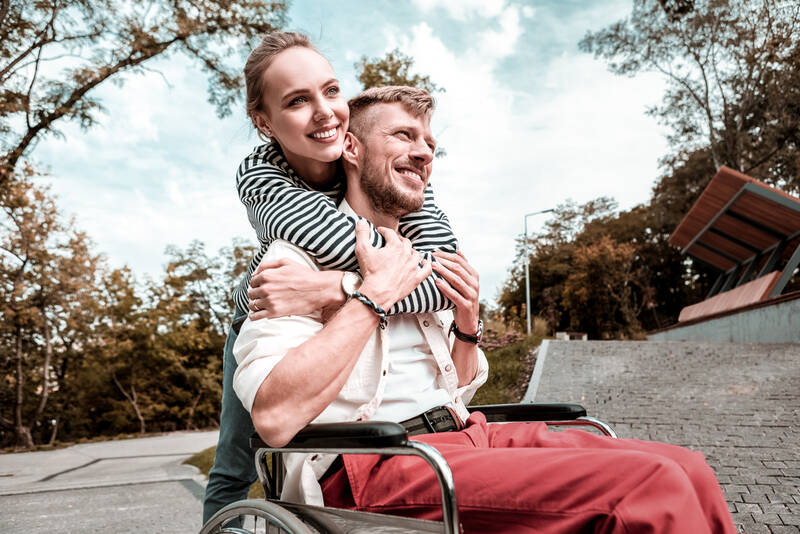 Multiple sclerosis (MS) is a degenerative disease that affects the central nervous system. When a person has MS, their immune system attacks the protective covering of their nerves, damaging the avenues of communication between the brain and the body. Common symptoms of MS are vision problems, sensory loss, tingling, numbness, muscle spasms, tremors, lack of coordination, fatigue, dizziness, bladder and bowel dysfunction, and sexual dysfunction.
Several studies have highlighted the association of MS and sexual dysfunction in both men and women. Estimates of sexual problems in MS patients span from 50%-90% for men and 40%-80% for women. Although scientists continue to research the underlying mechanisms of MS causing sexual dysfunction, one model has proposed that these effects occur on three levels:
Primary sexual dysfunction: the direct result of the neurologic changes that affect a person's sexual response.
Secondary sexual dysfunction: the effect that fatigue, dizziness, muscle spasms, bladder and bowel dysfunction, and other MS symptoms have on a person's sexuality.
Tertiary sexual dysfunction: the psychosocial effect of chronic disease (e.g., depression, stress, relationship issues, etc.) on sexual function.
Erectile dysfunction (ED), or the inability to get or maintain an erection firm enough for satisfying sexual intercourse, is a common sexual issue in men with MS. To determine the overall prevalence of ED in men with MS, the authors of a recent publication conducted a systematic review of all studies that assess the occurrence of both conditions in patients.
They included English-language studies related to this topic up until February 2022. In the end, sixteen relevant studies were identified for the meta-analysis between the years of 1996 and 2020. Collectively, a total of 2,760 male MS patients and 248 control individuals were involved in these studies.
The researchers' analysis showed an overall ED prevalence of 49% in the men with MS. Four of the studies included were case-controlled studies that compared the prevalence of ED in MS patients to the prevalence of ED in the healthy control participants. This comparison revealed that MS patients are at a 3.17-fold higher risk of ED than the general population.
Given the significantly increased risk of ED among men with MS, MS patients could consider taking steps to support their sexual health. Discussing sexual function with a health care provider is completely normal, and it is a good way to access resources, aids, and ideas that may improve one's sexual experiences.
---
References:
Wu, X., Zhang, Y., Zhang, W., Liu, G., Jiang, H., Huang, H., & Zhang, X. (2022). Erectile Dysfunction in Multiple Sclerosis: A Prevalence Meta-Analysis and Systematic Review. The Journal of Sexual Medicine, 19(8), 1255-1268. DOI: https://doi.org/10.1016/j.jsxm.2022.05.002