The Impact of Social Support on Quality of Life for Transgender Individuals During Gender-Affirming Care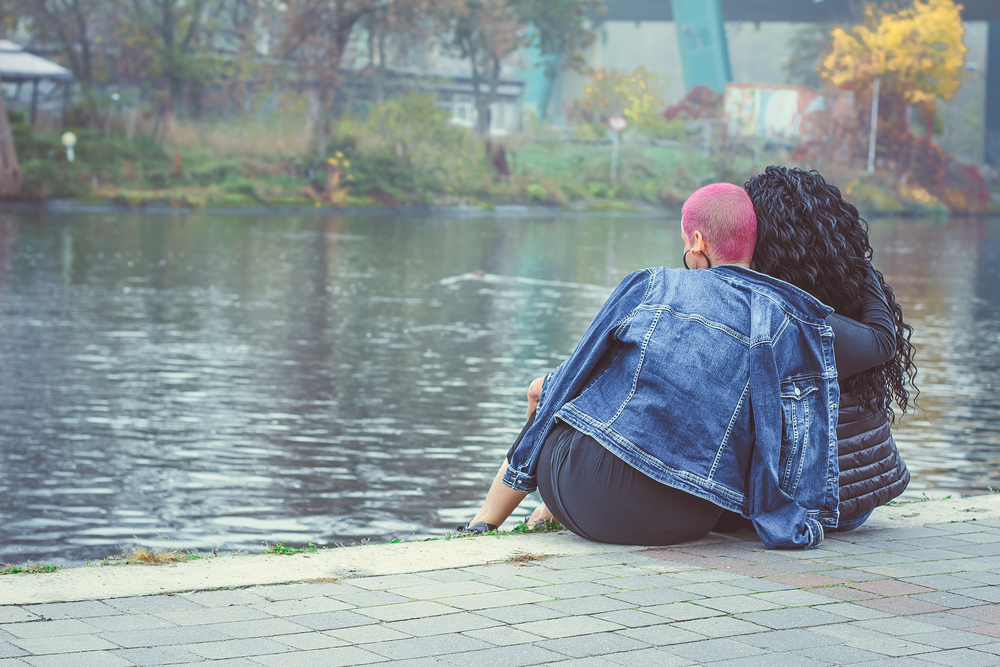 Gender dysphoria is the distress a transgender individual may experience as a result of their gender identity not matching the sex they were assigned at birth. Not all transgender people experience gender dysphoria. However, for those who do, gender-affirming care (e.g., gender-affirming hormone therapy and gender-affirming surgery) has been shown to reduce distress caused by gender incongruence.
Quality of life (QoL) is a broad concept that can be interpreted in many ways, but it is defined by the World Health Organization as "individuals' perception of their position in life in the context in which they live, including their goals, expectations, standards, and concerns" (Decaro et al., 2021). Distress due to gender incongruence may have a negative effect on a person's QoL. Conversely, researchers hypothesize that the reduction of distress associated with gender-affirming care may improve a person's QoL.
To evaluate the effect of gender-affirming care and social support factors on transgender individuals' QoL over a period of time, the authors of a study in the Journal of Sexual Medicine completed four QoL assessments at different stages of gender-affirming care for a cohort of 119 transgender patients.
All of the participants received gender-affirming hormone therapy at the Center for Sexology and Gender of the Ghent University Hospital in Belgium.
Sixty-two of the 119 participants (52%) also underwent a gonadectomy, which is a surgery to remove either the testes (in patients assigned male at birth) or the ovaries (in patients assigned female at birth).
Forty-nine of the 119 participants (41%) had either a vaginoplasty (surgery to create a vagina) or a phalloplasty (surgery to create a penis).
The researchers used the SF-36 (a validated questionnaire that measures health-related QoL), the Utrecht Gender Dysphoria Scale (UGDS), and four items from a background questionnaire related to social support for this study. Participants were assessed at four different timepoints: their first consultation (AT0), six months after beginning hormone therapy (AT1), eight weeks after gonadectomy (AT2), and eight weeks after vaginoplasty or phalloplasty (AT3).
This study showed that the participants' QoL scores remained consistent from the first consult to six months after beginning hormone therapy.
The QoL scores for the participants assigned male at birth lowered eight weeks after gonadectomy, and the QoL scores for all participants dropped considerably after vaginoplasty or phalloplasty. (These findings are inconsistent with the results of some previous studies).
Regarding social support factors, the authors observed two significant differences:

At AT1 (six months after starting hormone therapy), the individuals who reported meeting with other transgender people showed higher overall QoL scores than those who did not.
At AT3 (eight weeks after vaginoplasty or phalloplasty), the participants with 10+ friends showed higher mean QoL scores than the participants with 3-10 friends and the participants with 1-2 friends.
Although the results of this study demonstrate a decline in QoL eight weeks after gender-affirming surgery, the authors speculate that if they had extended the timeframe of their study, these scores may have gone back up. Like any major surgery, vaginoplasty and phalloplasty are invasive and require a recovery period, during which an individual's QoL may be lower. Future research could expand on this study by assessing QoL scores again at a later date to see if they change.
Nevertheless, social support in the form of meeting with other transgender people while undergoing hormone therapy and having a higher number of friends after genital surgery was associated with higher QoL scores. This finding underscores the positive impact of having a good social support system during big life events such as undergoing gender-affirming care.
---
Resources:
Decaro, S.P., Van Gils, S., Van horde, B., Baetens, K., Heylens, G., & Elaut, E. (2021). It Might Take Time: A Study on the Evolution of Quality of Life in Individuals With Gender Incongruence During Gender-Affirming Care. The Journal of Sexual Medicine, 18(12), 2045-2055. DOI: https://doi.org/10.1016/j.jsxm.2021.09.008