Pornography Use in a Highly Religious Area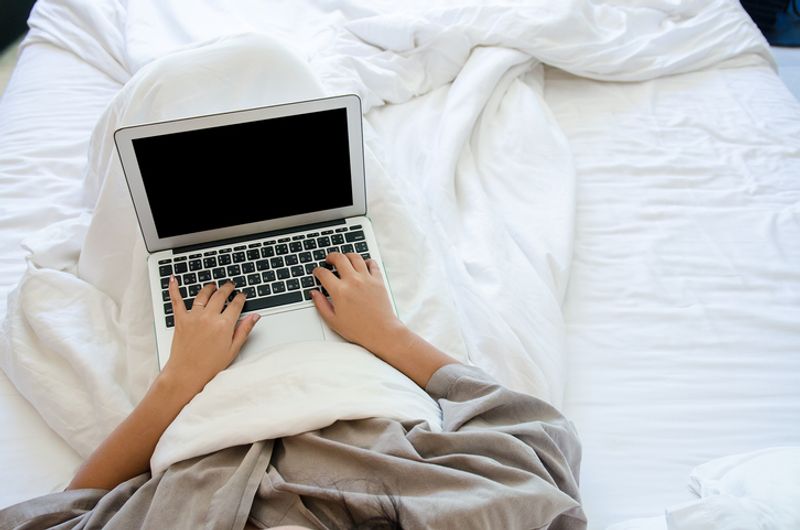 Pornography use has become more common in recent years, despite the fact that the majority of religious institutions do not approve of individuals using pornography. Within the context of most religions, pornography is thought to be a sin and is forbidden. Plus, many religious leaders discourage the members of their faith from viewing pornography.
Consequently, past research has shown that people who use pornography and consider themselves to be highly religious often experience cognitive dissonance, meaning that there is a disconnect between their religious beliefs and their actions, (i.e., viewing pornography). These individuals are more likely than others to consider their pornography consumption to be problematic and/or to feel depressed due to their pornography use.
While these negative outcomes might dissuade some religious individuals from using pornography, sexual medicine researchers question whether or not pornography use differs substantially among residents of a highly religious area versus those who live in a less religious area.
To delve deeper into this topic, the authors of a recent Journal of Sexual Medicine study gathered information on the pornography viewing habits of a representative sample of 892 Utah residents. Even though Utah is considered the 11th most religious state in the United States, and 64% of its adult population consider themselves to be "highly religious," a 2009 study named it the state with the highest pornography use per capita due to its high pornography subscription rate at the time.
Since then, political and religious leaders in Utah have pushed back against pornography with the aim of overturning its fairly widespread acceptance. Still, this does not necessarily mean that Utah residents adhere to this way of thinking or modify their pornography habits accordingly.
Of the 892 Utah residents included in this survey, 59% identified as female, 39% as male, 1% as transgender male, and 1% as genderqueer or nonbinary. Additionally, 43% of the participants identified as members of the Church of Jesus Christ of Latter-day Saints (LDS) and 20% stated that they had no religious affiliation. The remainder identified as Catholic, agnostic, atheist, Baptist, Jewish, Lutheran, Methodist, and Muslim.
All participants were asked to complete the Consumption of Pornography – General (COPS), the Problematic Pornography Use Scale (PPU), the Clear Lake Addiction to Pornography Scale (CLAP), and the Inventory of Depression and Anxiety Symptoms, Second Version (IDAS-II).
COPS assesses the frequency and duration of a person's pornography use, as well as the type of pornography consumed. PPU and CLAP are two measures of how problematic an individual perceives their pornography use to be. Finally, IDAS-II measures an individual's depression and anxiety symptoms.
In the end, the researchers found that 79% of the sample reported having used pornography at least once in their lifetime, including 85% of the men and 75% of the women. The most common frequency of pornography use for the men was weekly to monthly. Most of the women stated that they did not use pornography regularly, but for those who did, the most common frequency of use was monthly to every six months.
Interestingly, these results are similar to other studies on pornography use in the United States, indicating that pornography use in Utah is comparable to the national average. This finding suggests that pornography consumption may not vary significantly between a highly religious area and a less religious area. Nevertheless, people in a highly religious area may suffer greater consequences due to pornography use, particularly if they experience guilt and shame about viewing pornography as a result of their religious beliefs. If this is the case for you or a loved one, it may be a good idea to speak with a trusted health care provider or mental health professional who can support you.
---
Resources:
Esplin, C.R., Hatch, S.G., Ogles, B.M., Wood, D., Rasmussen, B.D., & Braithwaite, S.R. (2022). What is Normal Pornography Use in a Highly Religious Area? Exploring Patterns of Pornography Use in Utah. The Journal of Sexual Medicine, 19(5), 823-833. DOI: https://doi.org/10.1016/j.jsxm.2022.02.012