Hormonal Treatment Linked to Higher CV Risk in Transgender Men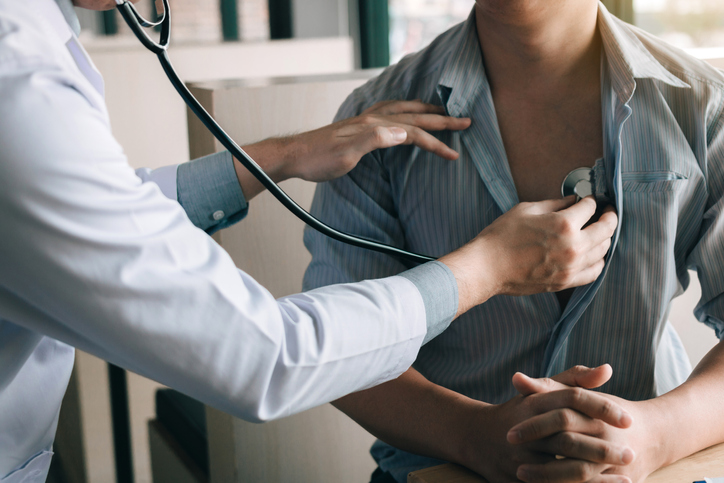 Transgender men undergoing gender-affirming hormonal treatment (GAHT) should be monitored for cardiovascular risk, according to the authors of a recent Journal of Sexual Medicine paper.
In the study, researchers found that transgender men developed "unfavorable lipid changes" after starting GAHT. These changes could increase the risk for cardiovascular disease.
Transgender women did not appear to be at higher risk.
The researchers noted that past studies on sex hormones and cardiovascular risk have had conflicting results and the effects of long-term GAHT on cardiovascular health have been "unclear."
The current study involved 309 people undergoing GAHT – 165 transgender men (average age 26.78 years) and 144 transgender women (average age 31.84 years) – who were also participants in the larger European Network for the Investigation of Gender Incongruence (ENIGI) project. They ranged in age from 20 to 59 and came from Florence, Ghent, and Oslo.
The target testosterone level for transgender men was set between 320 and 1,000 ng/dL. For transgender women, target estradiol levels were between 100 and 200 pg/mL, with target testosterone levels below 50 ng/dL.
Evaluations were conducted at baseline, 12 months after baseline, and 24 months after baseline. Lipid profiles were assessed with blood samples. During clinical evaluations, participants were assessed for weight, body mass index (BMI), waist circumference, blood pressure, smoking status, and presence of diabetes.
The researchers also assessed each participant's cardiovascular risk using the Framingham 30-year [cardiovascular disease] estimate score. "This equation incorporates several risk factors in order to produce a likelihood of [cardiovascular disease] event over the following 30 years," the authors explained. Such events were described as "hard" (e.g., coronary death, myocardial infarction, and stroke) and "general" (e.g., angina pectoris, transient ischemic attack, and congestive heart failure).
After investigating the data, the researchers reported the following:
Lipid profiles. Changes in lipid profiles occurred for both transmen and transwomen over the two-year study period. However, the changes for transmen –- increased total cholesterol, triglycerides, and LDL ("bad") cholesterol along with decreases in HDL ("good") cholesterol — were considered unfavorable. Transwomen had decreases in triglycerides, total cholesterol, and LDL cholesterol.
Anthropometric measurements and blood pressure. For both groups, there were no significant changes in BMI, weight, or smoking status. Transmen also had no changes in systolic or diastolic blood pressure measurements or waist circumference. Transwomen had slight decreases in systolic blood pressure and significant decreases in waist circumference.
Framingham 30-year cardiovascular disease score. Lipid profiles suggested an increased risk for both general and hard cardiovascular events for transmen. For transwomen, there were no changes in risk for either type of event.
The findings need to be confirmed with longer-term studies, the authors said.
"In the meantime," they added, "at the time of GAHT prescription clinicians should adequately assess [cardiovascular] risk for each transgender person and manage modifiable [cardiovascular] risk factors, bearing in mind the need for increasing vigilance on [cardiovascular] risk."
---
Resources