From 07.00 to 08.15PM UTC
09.00AM PST – San Francisco / 12.00PM EST – New York / 6.00PM CEST – Amsterdam / 09.30PM IST – New Delhi / 01.00AM KST – Seoul – View in your time zone
This webinar is organized in collaboration with the Sociedad Latinoamericana de Medicina Sexual (SLAMS). This webinar will be in Spanish with simultaneous translation into English and Portuguese.
The webinar is scheduled for 75 minutes.

This ISSM-SLAMS Webinar will be about Sexual Medicine Practice in Latin America: situation and challenges.
La Medicina Sexual está representada en diferentes partes del mundo. ¿Acaso los pacientes, la educación, el acceso a la salud, o incluso, los hospitales son similares o por el contrario, varían entre los países?
Queremos saber más sobre la forma de trabajo de los profesionales que trabajan en la salud sexual a lo largo de los diferentes contextos culturales, en este webinar queremos escuchar la voz de América Latina.
Le damos la bienvenida a SLAMS, para compartir su conocimiento y experiencia únicos, para tener una primera mirada en América Latina y comenzar a pensar de manera global.
Sexual Medicine is represented in different areas of the globe. But are the challenges, the facilities, the education, the clients similar, or do they differ across nations, across latitudes? We want to know more about the specificities of the work of people acting on sexual health across different cultural contexts and in this webinar, we want to give voice to Latin America. We welcome SLAMS to share their unique knowledge giving us a first look at Latin America and help us to think globally.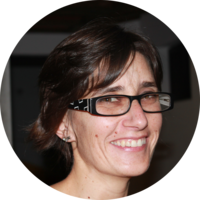 Gynecologist
FECSM
Master in Contraception and Sexual Health of the University of Alcalá
General Coordinator of the Sexual Medicine Diploma of the University of Uruguay
Member of the Educational Committee of ISSM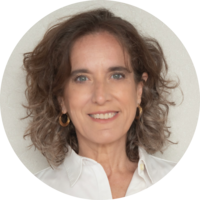 Médica
Especialista en Ginecologia Sexologia Presidente SASH Miembro de AISM Jefa de sexologia Clínica Hospital de Clínicas.Universidad de Buenos Aires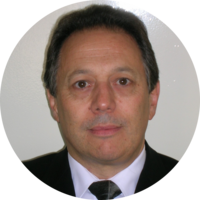 Miguel Alfredo Rivero
Argentina
• Consultant urologist and andrologist
• Fellowship in Andrology at the University Hospital of Eppendorf (Hamburg, Germany)
• ISSM – Member of the Membership Committee
• SLAMS – Past President
• Co-Editor of the Book (in Spanish) "Guidelines for the Diagnosis and Treatment of the Erectile Dysfunction" (2019 - University of Buenos Aires - Argentina)