The impact of radiation on sexuality and a multidisciplinary approach

Date and time: Wednesday, March 29, 2023, from 05.00-06.30PM EAT (Kenya). This is 02.00PM Dakar - Senegal | 03.00PM Abuja - Nigeria | 04.00PM Cape Town - South Africa | 05.00PM Nairobi - Kenya. Click here to view in your timezone.
Location: Virtual
Description of the session:
This third session will be about the impact of radiation on sexuality and a multidisciplinary approach.

Program:
- The session will be opened the moderator who will introduce the presenters;
- Presentation of Luca Incrocci about: 'Male pelvic radiotherapy'
- Presentation of Anuja Jhingran about :'Female radiotherapy'
- Presentation of Phillip Odiyo Ouma about: 'Psycho-social aspects of sexuality after radiation therapy'
- Q&A Session and case discussion
This Training Program is sponsored by SMSNA & ISSM and endorsed by KESHO.
This program is designed for oncologists, surgeons, radiation oncologists, psychologists, social workers, nurses, physical therapists, and trainees located in Sub-Saharan Africa. Please note that slots to participate in this Program are limited. If you are not located in Sub-Saharan Africa, then your application will need to be vetted by the Program Committee. You will be informed via email in due course once your registration has been approved.
Certification of attendance/completion will be awarded to anyone who completes 80% (7) of the 9 sessions.
CPD points will be awarded for participants from Kenya.
The faculty of this session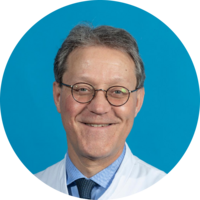 Luca Incrocci
The Netherlands
Luca Incrocci is Professor of Genito-Urinary Radiotherapy and sexologist in the Department of Radiation Oncology at the Erasmus MC Cancer Institute, Rotterdam, The Netherlands. He received his M.D. in 1992 at the University of Pisa, Italy, and then joined the University Hospital Rotterdam to complete residencies in the Departments of Urology and Radiation Oncology. He is actively involved in the teaching and research of fellows and students. Prof. Incrocci is a member of several scientific societies including the European Association of Urology, the European and International Societies for Sexual Medicine. Prof. Incrocci is a manuscript reviewer for a number of international journals; he is Associate Editor of the European Journal of Sexual Health and is the Past-President of the International Society for Sexual Medicine. Prof. Incrocci is the author of more than 150 peer-reviewed papers, reviews, and book chapters and has co-edited the books: Handbook of Sexual and Gender Identity Disorder and Cancer and Sexual Function.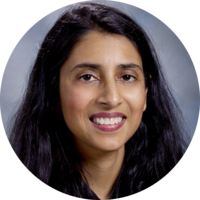 Dr. Anuja Jhingran earned her M.D. at Texas Tech University in 1988, followed by residency training at Baylor College of Medicine in Internal Medicine and Radiation Oncology. She began her career as an Assistant Professor at The University of Texas MD Anderson Cancer Center in 1996 and has advanced to a Professor of Radiation Oncology in the Section of Gynecology. She is a physician specializing in the treatment of gynecologic cancers. Clinically, she is interested in the management of advanced ovarian, cervical, and endometrial cancers and the use of advanced radiation techniques to minimize toxicity. In addition, Dr. Jhingran is heavily involved with the Radiation Therapy Oncology Group (RTOG) and Gynecologic Oncology Group (GOG) in the development of patient care studies to treat gynecologic cancers and is the national Principal Investigator of several accruing studies including a phase III study in cervical cancer. Dr. Jhingran travels extensively internationally for cancer education. She is passionate about women's health issues and especially as it relates to developing country's efforts to establish improved health care for the general populace, not just the financially able.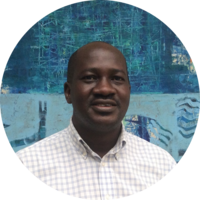 Philip Odiyo Ouma is currently working as Patient Support Manager at Faraja Cancer Support Trust in Nairobi and Eldoret. His passion for Psycho-Oncology began 15 years ago. Besides having a Master's degree in Counselling Psychology, he is currently studying for a research doctoral degree at Erasmus University (Netherlands). Philip's was selected for a Clinical Observership and training at Memorial Sloan Kettering Cancer Centre in New York where he was mentored by Dr. Jimmie Holland under the Union for International Cancer Control Fellowship in 2014. Besides, his work at Faraja. Philip is also a fellow at the Association of Union for International Cancer Control Fellows and was awarded Naomi Stearns Fellow in 2018 for his role in developing psychosocial oncology in Kenya. Philip was elected in 2019 as a Director representing Africa in the International Psycho-Oncology Organization
Philip Odiyo is currently the Secretary for Prostate Cancer Support Association in Kenya and a board member at Kenyan Network of Cancer Organizations; he is also a committee member representing developing countries at the International Society for Sexual Medicine (ISSM) and the Vice President of Association for Psycho-Oncology Society in Africa.
Philip has presented in several IPOS meetings in Rotterdam (2013), Portugal (2014) and Berlin (2017). He has been actively involved in IPOS Academies in Durban (2013), Marrakech (2015) and Kigali (2016) and the 2019 Annual Fall Scientific meeting in Nashville, TN, USA. He was instrumental in the organization for the first ISSM/SMSNA Sexual Health conference in 2019 in Nairobi Kenya and the ongoing planning for the East African Virtual ISSM/SMSNA Virtual Sexual Health Symposium in December 2021.
He is a reviewer in the following Journals: The Breast Journal, Supportive Care in Cancer, e-Cancer Journal and Psycho-Oncology: Journal of Psychological, Social and behavioural dimensions of cancer.
If you already have specific cases or questions you would like to be addressed on this topic, please let us know through This email address is being protected from spambots. You need JavaScript enabled to view it..