Sexual health assessment

Date and time: Wednesday, February 22, 2023, from 05.00-06.30PM EAT (Kenya). This is 02.00PM Dakar - Senegal | 03.00PM Abuja - Nigeria | 04.00PM Cape Town - South Africa | 05.00PM Nairobi - Kenya. Click here to view in your timezone.
Location: Virtual
Description of the session:
This second session will be about Sexual health assessment.

Program:
- The session will be opened the moderator Muthoni Mate who will introduce the presenters;
- Presentation of Lawrence Jenkings about: 'Sexual Health Assessment in Men'
- Presentation of Sharon Bober about :'Sexual Health Assessment in Women'
- Presentation of Tammary Chepkoech Esho about: 'Cultural context'
- Q&A Session
This Training Program is sponsored by SMSNA & ISSM and endorsed by KESHO.
This program is designed for oncologists, surgeons, radiation oncologists, psychologists, social workers, nurses, physical therapists, and trainees located in Sub-Saharan Africa. Please note that slots to participate in this Program are limited. If you are not located in Sub-Saharan Africa, then your application will need to be vetted by the Program Committee. You will be informed via email in due course once your registration has been approved.
Certification of attendance/completion will be awarded to anyone who completes 80% (7) of the 9 sessions.
CPD points will be awarded for participants from Kenya.
The faculty of this session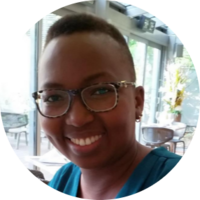 Muthoni Mate is an Epidemiologist with over more than 16years working on disease prevention and treatment in Sub African Africa. Muthoni Is a Rotarian and a person living with Cancer. Her experiences crystalized the realities of lack of reliable information, under resources and a fragmented healthcare system on the outcomes of a cancer diagnosis. She founded The Cancer Café (www.cancer-cafe.org) - an innovative nonprofit organization that links the afflicted to resources, simplified, credible information on cancer prevention, treatment, and reintegration into society after a cancer diagnosis and during treatment She is currently the Senior Research Manager at Center for Public Health and Development in Kenya- a nongovernmental that aims to bring innovative solutions to public health challenges in the Eastern African region and to work with partners with whom synergies exist towards this goal.
Dr. Lawrence Jenkins practices at the Tulane University School of Medicine, in the Department of Urology, as an Associate Professor and Director of Men's Health. He focuses on the medical and surgical treatments for male sexual health, and fertility.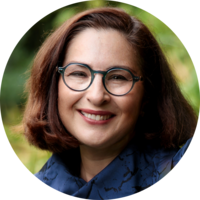 Dr Sharon Bober is a Senior Psychologist and Director of the Sexual Health Program at the Dana-Farber Cancer Institute in Boston, Massachusetts. She is also an Associate Professor in the Dept of Psychiatry at Harvard Medical School.
If you already have specific cases or questions you would like to be addressed on this topic, please let us know through This email address is being protected from spambots. You need JavaScript enabled to view it..